Come and learn how to create your own gourmet woodfired  pizzas.
Whethere you are a cullinary student or someone who enjoys learning more about the fun and techniques of making pizza- this is the place to be.
The course is made for everyone.
In this course you will be working side by side with the King of Pizza Nunzio, a passionate cook and proprietor of "Il Padrino".
He'll teach you the secrets behind this delicious dish.
There is simply no comparison between homemade, handformed pizza and the store bought stuff.
Homemade is not only tastier, it is easier to make than you think.
Join the course and broaden your knowledge of basic pizza  making and learn to create a delicious quality pizza.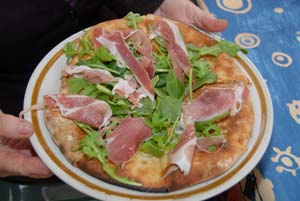 Il Padrino Restaurant and Pizzeria
Phone: 9227 9065
Fax: 9228 9213
94 Aberdeen Street, Northbridge
Perth, Western Australia
Email: nunzionici@gmail.com