Nunzio came from Sicily, with great knowledge of pizza making from Italy and set up the "il padrino Caffe".
He has expanded to a Mobile Pizza services for parties or other functions and a PizzaAcademy where anyone can learn how to make their own best pizzas.
Since Nunzio migrated to Australia 25 years ago, he has worked in local kitchens and did a bricklayng course. The bricklayning came in handy for the wood fired pizza oven.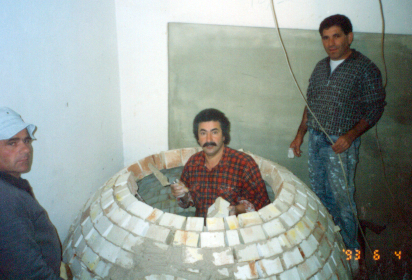 He built the oven and refurbished the place which used to be the smokiest Caffe in Northbridge. Now the  restaurant has moved and reopened at 94 Aberdeen Street, Northbridge. Il Padrino attracts a more ecletic clientele ranging from Gothic's and yuppies to young couples, suited businessmen and families. Value for money and good atmosphere is a philosophy which crosses class barriers.